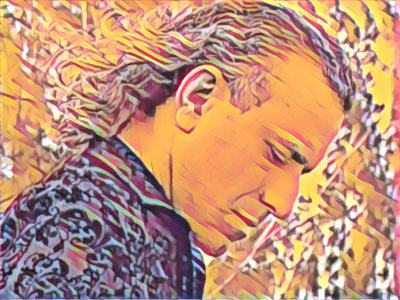 Dorian Avila, born in Maracaibo, Venezuela, is a guitarist and composer and he is currently residing in Miami, Florida.
He pursued his musical studies in the José Luis Paz Conservatory of Music, by attending and obtaining certificates of musical language, harmony and history of music. He undertook his formal studies of classical guitar with Professor Gerardo Soto, until reaching the 8th year.
His musical formation can be also contributed to the knowledge he gained in several music festivals, guitar seminaries, as well as master classes and conferences dictated by internationally renowned classical guitar maestros like Carlos Barbosa Lima, David Russell, Alirio Diaz, Rodrigo Riera, Rubén Riera, Luis Quintero, Luis Zea, Leo Brouwer, Benjamin Verdery, Arturo González, Lily Afshar, Gonzalo Micó and Julio Sanchez and the Trio Raul Borges.
He also participated in Flamenco guitar master classes with guitarists Flavio Rodriguez (Spain) and Miguel Antonio (USA). As a classical guitarist, he performed in several guitar recitals as a soloist and he played in chamber orchestras, such as the "Trío de cuerdas Contrastes" (1994 – 1996) as a part of the promotional tour "Fiesta de la Guitarra Zuliana" previous to the "Maracaibo en Guitarras" Music Festival in 1995, doing concerts in different parts of the region; as well as in the classical guitar seminary "Ciro Adarme".  As the classical guitar duo Márquez – Avila, as well as the guitar and tabla duo Avila – Pedraja he performed in different theaters in Maracaibo. Dorian also was part of the "Classical guitar Quintet Ciro Adarme", in which he had the opportunity to perform next to classical guitar maestro Alirio Diaz.
He was  a directive member of the Asociacion Zuliana de Guitarra Clasica (AZUGUICLA Zulian Association of Classical Guitar). In the teaching field, he held classes in numerous music academies in the region, and was Professor of Classical Guitar in the Cecilio Acosta Catholic University. Through the electrical guitar he has explored other musical genres such as Rock, Jazz, Pop, etc.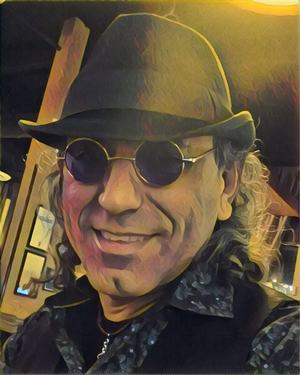 He has participated in several bands in the local scene in Maracaibo, and has performed with Servando and Florentino nationally, and in 2001 he played on an international concert tour with Ricardo Montaner's band. Some of the venues of that tour included countries such as Dominican Republic, Puerto Rico, Argentina, Uruguay, Paraguay, Chile, Peru, Ecuador, Costa Rica and the United States (Los Angeles, Miami, Boston and New York).
At the beginning of 2003 he released his first CD as a soloist, performing pieces by L. Brouwer, L. Bonfa, A. York, J Cardoso, A. Fleury, D Qualey, R. Laughed, G. Micó and D. Avila. Single, and duets accompanied by Javier Pedraja on the tabla and Victor E. Márquez on the acoustic guitar. Click here for more info.
The second album "Time Traveler" was released in 2012 with Dorian's original composition "Gaby's Rumba" and his solo  arrangement of "Dust in the Wind" by Kansas to name just a few tracks.
Dorian Avila is has just finished his work on the third album "Por Azar". Click here for more info.